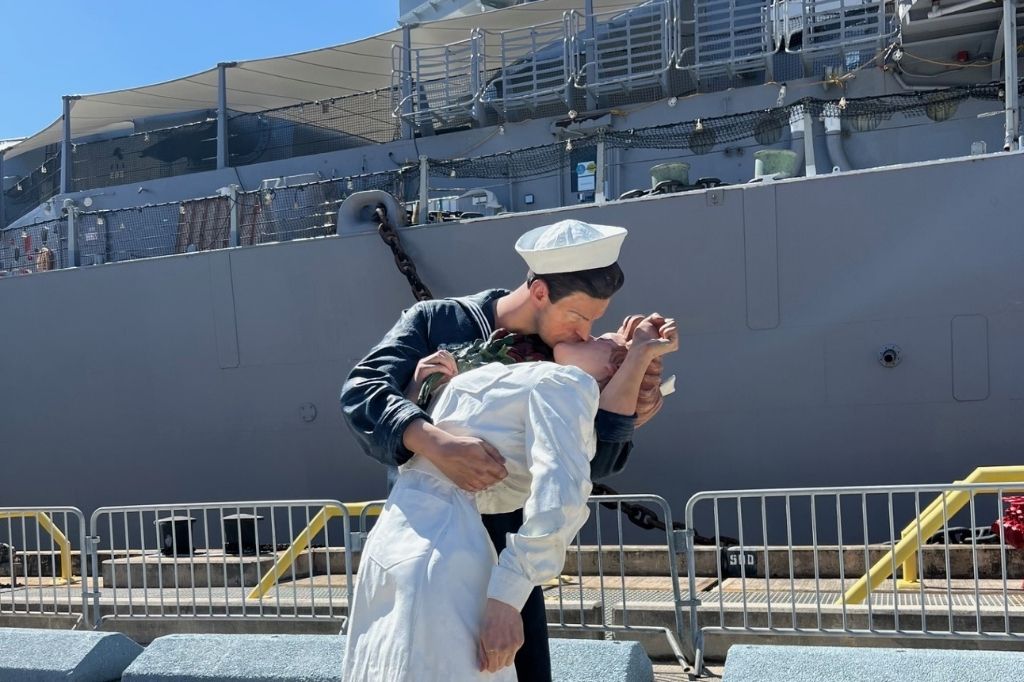 Volunteering Aboard the Mighty Mo at Pearl Harbor
Step into a world where history is more than just words on a page. The USS Missouri, or Mighty Mo, rests in Pearl Harbor as a living tribute to the past, and you can be part of its journey. If you're looking for a fulfilling and purposeful endeavor, volunteering aboard this historic battleship offers an experience like no other.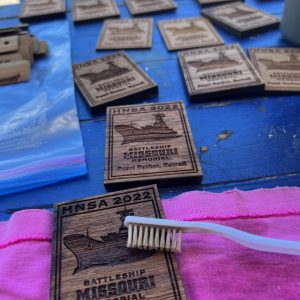 By volunteering, you're making a difference and supporting the mission to preserve the Battleship Missouri and share its compelling story with the world.
There are multiple roles you can play as a volunteer, each contributing to the ship's upkeep in its own way:
Cleaning: This isn't your everyday cleaning task. By participating, you get a chance to explore areas of the ship that aren't accessible to the general public.
Sweeping up to level 06: Imagine sweeping the decks where sailors once walked, where decisions that shaped history were made. It's like unlocking hidden corridors of history, one sweep at a time.
Touch-up painting: Your brush strokes aren't just adding color; they're renewing a connection between past and present. It's as if you're leaving your mark on a canvas that spans generations.
Helping with crafts: Bring out your artistic side; Mighty Mo has a gift shop and often sells their own handmade wood items, like the magnets shown here, from the ship woodshop.
Moving items: As you move objects around, you're reenacting the coordination and teamwork that once kept the ship running smoothly. Each shift is a nod to the hands that worked before you.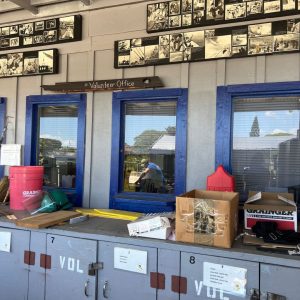 These tasks might seem routine, but as you volunteer, you're not just preserving a battleship; you're preserving a legacy. Volunteering aboard Mighty Mo while on vacation in Oahu elevates your experience to a whole new level. Beyond the pristine beaches and tourist attractions, this unique opportunity lets you forge a personal connection with the past while immersing yourself in the island's rich history. It's a chance to create lasting memories that extend beyond the traditional vacation experience, allowing you to leave not only with sun-kissed skin but also with a sense of fulfillment knowing you've contributed to the preservation of the ship and an important part of Pearl Harbor.
Embrace the opportunity to step aboard the Mighty Mo and become a guardian of history. Explore the available volunteer roles and embark on this extraordinary voyage: https://ussmissouri.org/get-involved/volunteer
There are so many things to see and experience on Oahu. When you stay with us at the Imperial Hawaii Resort you can experience them all. It might take more than one trip! Imperial Hawaii Vacation Club Owners come back year after year to make memories. Learn how you can get discounted weekly rates, owner perks, and more by joining the Imperial Ohana and becoming an Imperial Hawaii Vacation Club timeshare owner HERE