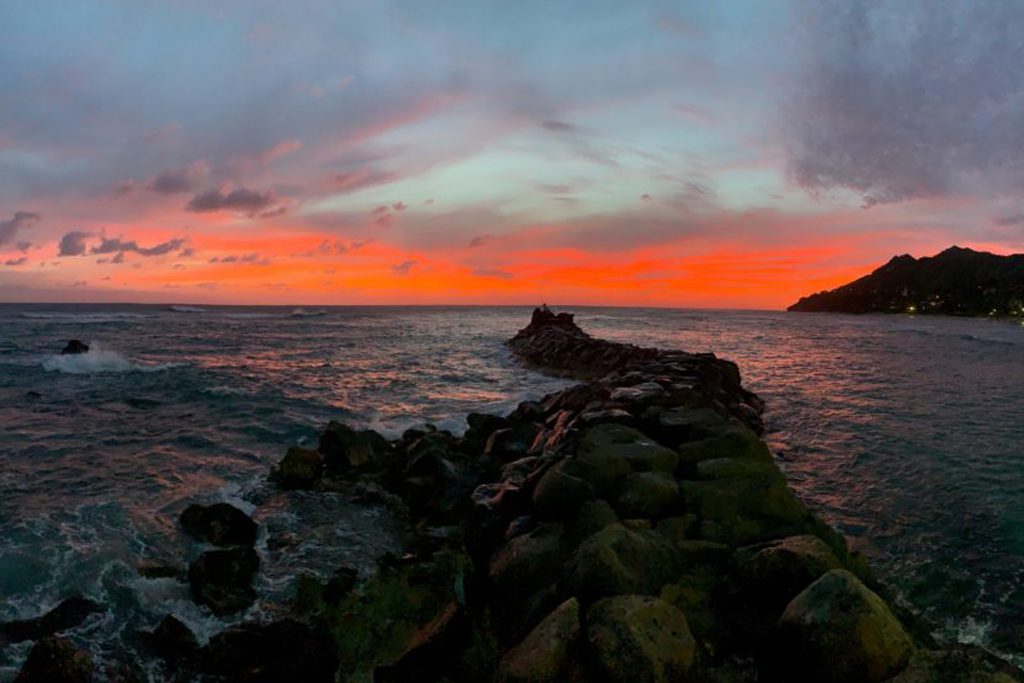 3 Unique Activities for Your Oahu Vacation
Oahu has so many things to see and do. Many wonderful experiences are walkable from The Imperial Hawaii Resort! Take a surfing lesson, enjoy some high-end shopping along Kalakaua Avenue or make a dinner reservation where you can dine by the sea.
Here are 3 additional ideas that feature special places and hidden gems to enjoy the authentic flavors and culture of the island of Oahu.
(Please note, due to COVID-19 some events and locations may have updated times or may be temporarily unavailable.  Please reconfirm with each website linked below prior to your visit.)
1. Visit a Farmers Market
As Hawaii grows its agricultural presence through the islands, more and more people are becoming aware of the benefits and flavors of locally and sustainably grown foods. Come down and spend a Saturday morning at the Kapiolani Community College Farmers Market. You'll find a large selection of locally grown fruits and vegetables, top-quality beef, aqua cultured seafood, baked goods, local honey, hand-made pasta, flowers and so much more! Meet the farmers, food producers, and innovators that are turning trends into a way of life! Each week, local restaurants also prepare mouthwatering meals on-site. Enjoy a cup of Hawaii-grown coffee and pick up a treat enjoy at the Imperial later.
Kapiolani Community College Farmers Market
Saturday Morning – 7:30-11:00 am
Tuesday Night – 4:00-7:00 pm
Location: Kapiʻolani Community College 4303 Diamond Head Rd. (Parking Lot C)
Located just across the street from the Imperial, the Waikiki Beach Walk also features a Beach Walk Market with grown, made, or manufactured products of Hawaii.
Check their website for upcoming dates! http://waikikibeachwalk.com/Events-And-News.htm
2. Relax at Cromwell's Beach
Looking to find a less crowded beach on Oahu? Sneak off to Cromwell's Beach. This hidden gem is just east of Diamond Head Beach and easily accessible by bike or car service. Enjoy a relaxing day on the sand, or for the more adventurous, hike along the rocky edge or swim over to the pool just below Shangri La Museum of Islamic Art & Culture. There, you can take beautiful photos of rock wall walkway, wade in beautiful blue water, snorkel, or watch an amazing sunset. (This location is the featured photo above.) Stop by on a weekday morning and just might feel like your on your own private beach!
3. Hike Manoa Falls
Manoa Falls is one of the most popular hiking destinations on the island of Oahu. This one-mile hike begins at Paradise Park and takes you through dense tropical rainforest. Along the way, you'll see sprawling banyan trees, lots of green everywhere, and it's easy to imagine you are walking through a pre-historic rainforest.
You'll hear the falls before you see them. Flowing 150 feet down into a small pool, this breathtaking waterfall provides the ideal backdrop for the perfect Hawaii vacation photo.
*Due to COVID-19 no more than ten (10) people are allowed on State hiking trails unless they are part of the same family or household. Please be responsible when engaging in outdoor activities by following CDC guidelines and maintaining social distance at all times.
*Some trails may be closed due to unforeseen circumstances.  Before you go, please visit https://hawaiitrails.hawaii.gov/trails/#/trail/manoa-falls-trail/225 for more information.