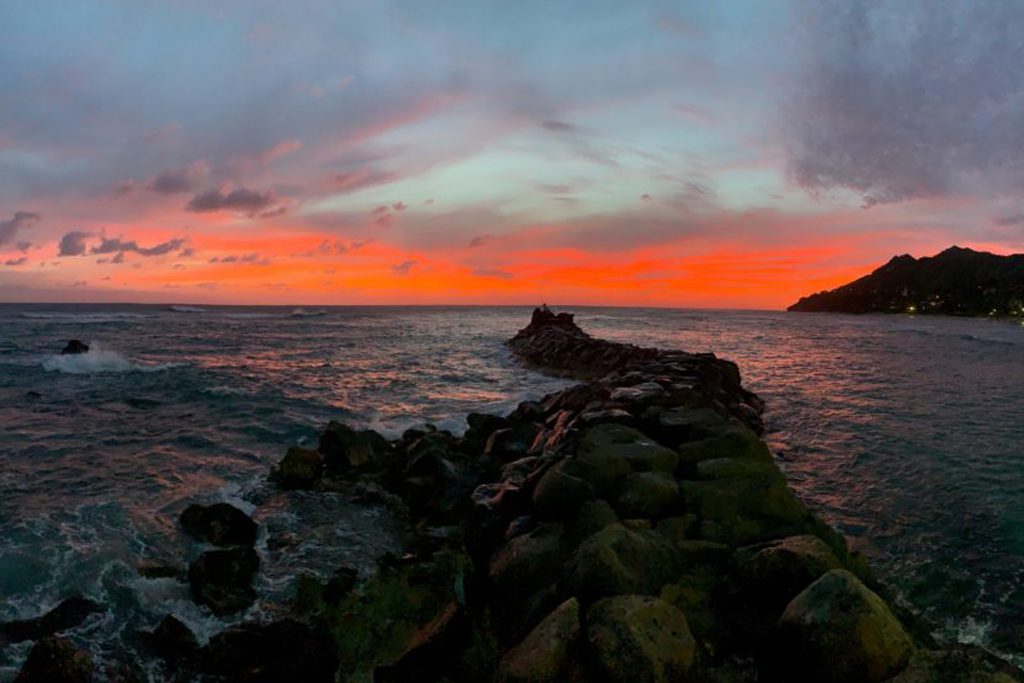 3 Unique Activities for Your Oahu Vacation
Oahu has so many things to see and do.  Many experiences are walkable from The Imperial Hawaii Resort!  Take a surfing lesson, enjoy some high-end shopping along Kalakaua Avenue or make a dinner reservation in one of the many restaurants near the Imperial.
Here are 3 additional ideas for things to enjoy while you are on the island of Oahu.
(Please reconfirm with each website linked below prior to your visit for the most updated times and availability.)
1. Visit a Farmers Market
Hawaii is known for beautiful weather and this great climate is perfect for home-grown produce, flowers, hand-made items, and ingredients you can get from a local Farmers Market!  You'll find a large selection of locally grown fruits and vegetables, local honey, hand-made pasta, flowers and so much more!  Meet the farmers, food producers, and artisans that bring these custom items to the Farmers' Market for you to enjoy.  While you walk booth to booth, enjoy a cup of Hawaii-grown coffee and pick up a treat to enjoy at the Imperial later.
Kapiolani Community College  (KCC) Farmers Market
Saturday Morning – 7:30am – 11:00 am
Location: Kapiʻolani Community College 4303 Diamond Head Rd. (Parking Lot B)
Kaka'ako Farmers' Market 
Saturday Morning – 8:00am – 12:00 noon
Location: new and expanded location at 919 Ala Moana Blvd & 210 Ward Ave.  Park at 1050 Ala Moana Blvd. or at Fisherman's Wharf.
2. Relax at Cromwell's Beach
Looking to find a secluded beach on Oahu? Sneak off to Cromwell's Beach. This hidden gem is just east of Diamond Head Beach and easily accessible by bike or car service. Enjoy a relaxing day on the sand, or if you are adventurous, hike along the rocky edge or swim over to the pool just below Shangri La Museum of Islamic Art & Culture. There, you can take photos of the rock wall walkway, swim in beautiful blue water, snorkel, or watch an amazing sunset. (This location is the featured photo above.) Stop by on a weekday morning and you might believe you're on your own private beach.
3. Hike Oahu
Hike through the Waimea Valley Botanical Garden and end up at an amazing 45-foot waterfall that cascades into a 30-foot deep pond.  This hike is family-friendly and great for all ages.  The path through the botanical garden is paved and there are plenty of areas to stop and rest along the way.  At the end of the hike, reward yourself with a refreshing swim in the waterfall!  Visit their website HERE for full details.
Manoa Falls is one of the most popular hiking destinations on the island of Oahu. This one-mile hike begins at Paradise Park and takes you through dense tropical rainforest. Along the way, you'll see sprawling banyan trees, lots of green everywhere, and it's easy to imagine you are walking through a pre-historic rainforest.  You'll hear the falls before you see them. Flowing 150 feet down into a small pool, this breathtaking waterfall provides the ideal backdrop for the perfect Hawaii vacation photo.
Before you go, please visit https://hawaiitrails.hawaii.gov/trails/#/trail/manoa-falls-trail/225 for more information.