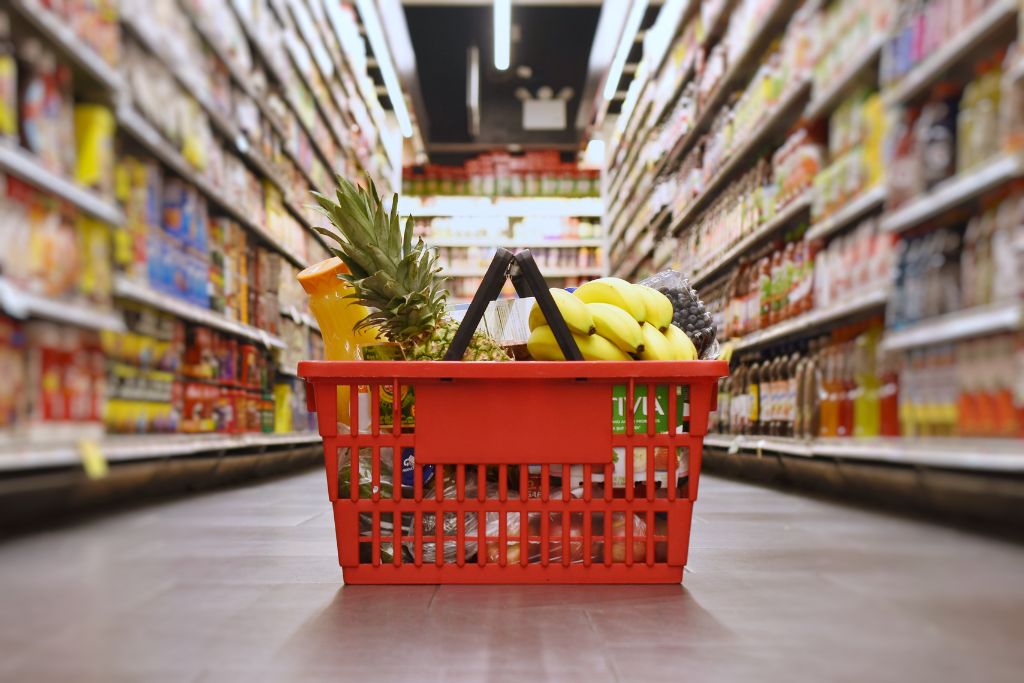 Grocery Shopping & Delivery Services
The Imperial Hawaii Resort is located in one of the best neighborhoods in Waikiki. Our walkable location makes it easy to enjoy everything from the beach across the street to the many restaurant and entertainment locations nearby. Another great amenity we offer is that every suite at the Imperial Hawaii Resort has a mini kitchenette or a full kitchen that is stocked with plates, glassware, silverware, and cooking utensils. This additional living space can greatly reduce your cost to vacation in Hawaii. You have the opportunity to enjoy breakfast in your suite or to stock up on a few groceries and cut down on the cost of eating out for every meal.
Save even more by looking into the options we have available with our Imperial Hawaii Vacation Club.
Here is a list of local grocery stores near The Imperial Hawaii Resort and a few grocery delivery options.
Grocery Stores in Waikiki
ABC Stores are a familiar name in Hawaii since 1949, with friendly employees and a large selection. The ABC Store located on the ground floor of The Imperial Hawaii Resort features an Island Deli that offers premium burgers, freshly made sandwiches, salads, and wraps that will exceed your expectations for quality. All of these are guaranteed to be done right and at prices much less than you would expect. Island Deli also offers local home-cooked daily specials and freshly made poke that are traditional island favorites. There are 30+ stores in Waikiki alone and we often hear that the one located in the Imperial building is the best!
Duke's Lane Market & Eatery is stocked with gourmet foods, made-in-Hawaii items, fresh produce, and fresh bread made by their in-house bakery. There's also on-site eateries including Basalt, Ono's Burger Bar, and Spitfire Rotisserie.
Food Pantry Eaton Square is located on the Ewa side of Waikiki. It's a full grocery store with a deli, pre-made salads, sandwiches, beer, wine, and spirits.
Longs Drugs Waikiki is a 24-hour pharmacy and a convenience store. You can find grab-and-go items on the main floor and then personal items, make-up, shampoos, soaps, household goods, alcohol, pharmaceuticals, and more are available at the top of the escalator. There's also a MinuteClinic walk-in medical service.
Mitsuwa Marketplace is located on Level 2 of the International Market Place. It's part of the largest Japanese supermarket chain in the United States. It offers sushi and bento boxes, Japanese grocery items, confectionery, and cosmetic items. There's everything you need to make a meal from fresh-cut fruits and garden vegetables to a fridge stocked with high-quality tofu and meats. You can also enjoy Matcha Love Cafe (matcha-based ice cream, lattes, iced/hot teas), Hokkaido Ramen Santouka (seriously good bowls of ramen), and MoDo Hawaii (mochi donuts).
***Waikiki Market is the NEW GROCERY STORE IN WAIKIKI located on the 2nd floor of Lilia Waikiki building on the corner of Kuhio Avenue and Kanekapolei Street (it replaces the old Food Pantry). This market is just a few blocks away from us at The Imperial Hawaii Resort!
Grocery Stores Near Waikiki

Costco is a membership-based grocery and home superstore. In addition to its bulk groceries, Costco carries a fashionable variety of board shorts and comfy loungewear that fits the leisurely vibe of the islands. All Hawaii Costcos boasts a wide selection of aloha shirts that feature designs that blend in with the island aesthetic.
There are two Costco locations near the Imperial; one in Honolulu off Nimitz at the Costco Iwilei Warehouse 525 ALAKAWA ST, HONOLULU, HI 96817-5764
The other location is at the Costco Hawaii Kai Warehouse 333 A KEAHOLE STREET, HONOLULU, HI 96825-3406
Don Quijote Hawaii is a 24-hour discount chain store, often referred to as the Japanese version of Walmart. It carries a wide variety of items from basic foods and liquor to a wide range of Asian groceries, local Hawaiian items, and freshly made hot and cold meals. You'll also find electronics, appliances, clothing, and gift items.
Foodland Farms Ala Moana Foodland Farms Ala Moana provides a shopping and dining experience like no other and is located in the Ewa wing at Ala Moana Center. You'll find everything you need at this Ala Moana Center location from local produce, pre-prepared foods, organic meats, a poke bar, made-to-order sandwiches, a wine section, sushi, and more.
Sam's Club is a membership-only warehouse chain selling a variety of bulk grocery items, electronics & home goods. You have to be a member to shop here (they will check your ID as you walk in the door) and the items come in larger sizes. This Sam's Club is in the same building as the Walmart Supercenter listed below.
Target Honolulu is a two-story store at Ala Moana Center. The top floor offers an extensive grocery store with fresh produce, meats, cheeses, bread, canned goods, snack items, candy, and impressive wine and liquor options. You can also shop for clothes, electronics, toys, games, shoes, sporting goods, and a lot more.
Walmart Supercenter in Honolulu offers a one-stop shopping experience by combining a grocery store with fresh produce, a bakery, a deli, and dairy products with electronics, apparel, toys, and home furnishings. This particular location also has a large Hawaii souvenir section with everything from keychains to suitcases.
Whole Foods Market has a large in Kakaako and a smaller store outside of Kahala Mall in Kahala. They focus on local, organic, and plant-based groceries and are well-known for their prepared food buffet and stock of a gourmet range of supermarket products.
Grocery Delivery Services
Instacart delivers groceries in Honolulu on the same day or up to six days in advance. They connect you with Personal Shoppers to shop and deliver groceries and goods from any of these Oahu stores – Safeway, Costco, H Mart, Mitsuwa Marketplace, Sam's Club, Foodland, Times Supermarket, Target, Walgreens, Don Quijote, Best Buy, Sephora, The Body Shop, Bed Bath & Beyond, Office Depot and The Vitamin Shoppe.
Uber Eats can deliver restaurant meals as well as grocery items.