2021 Hawaii Magazine Readers' Choice Award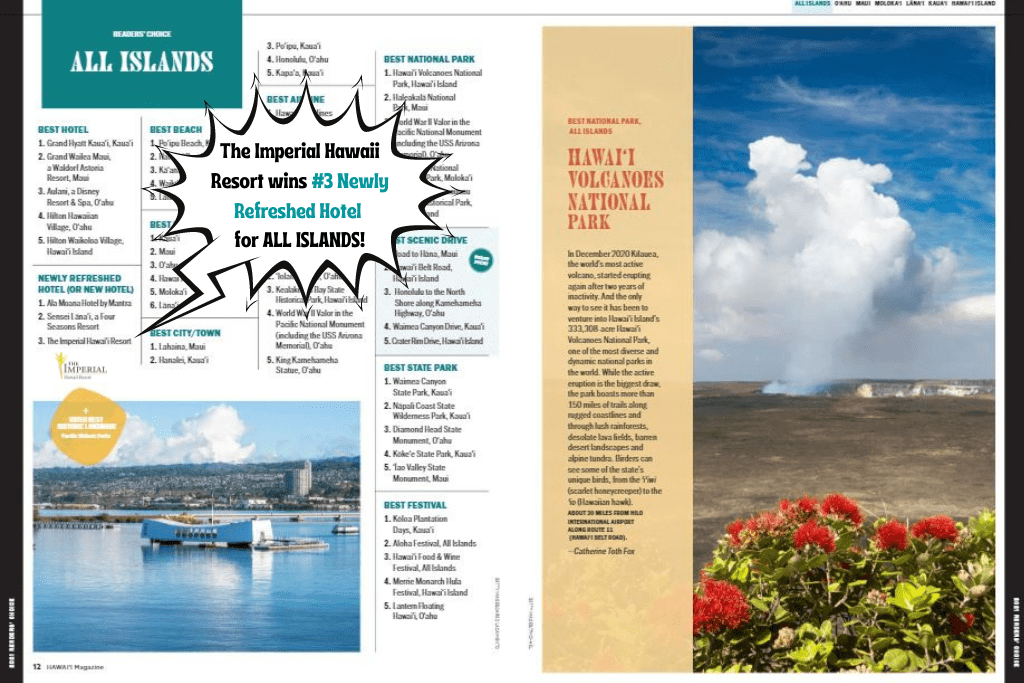 We are excited to announce that The Imperial Hawaii Resort is featured in Hawaii Magazine in the Readers' Choice 2021 special issue. We have been awarded the #3 Best Newly Refreshed Hotel, not just on Oahu, but the Readers' Choice pick for ALL ISLANDS!
The Imperial Hawaii Resort has been working on major improvements to the resort. In the past few years, projects have ranged from furniture updates in the suites, a full lobby renovation, the rooftop pool deck update, the major renovation project of replacing all of the cabinetry in the kitchens and bathrooms of each suite, and installation of new countertops. We completed our most recent project in 2020 with the installation of the two new hot tubs and pergolas on the third floor.
Our renovations did not go unnoticed. We are proud to share this news with you, our Owners, who have always supported the resort and The Imperial Hawaii Vacation Club. We are your "home away from home" and always strive to provide the best for you and your Ohana!