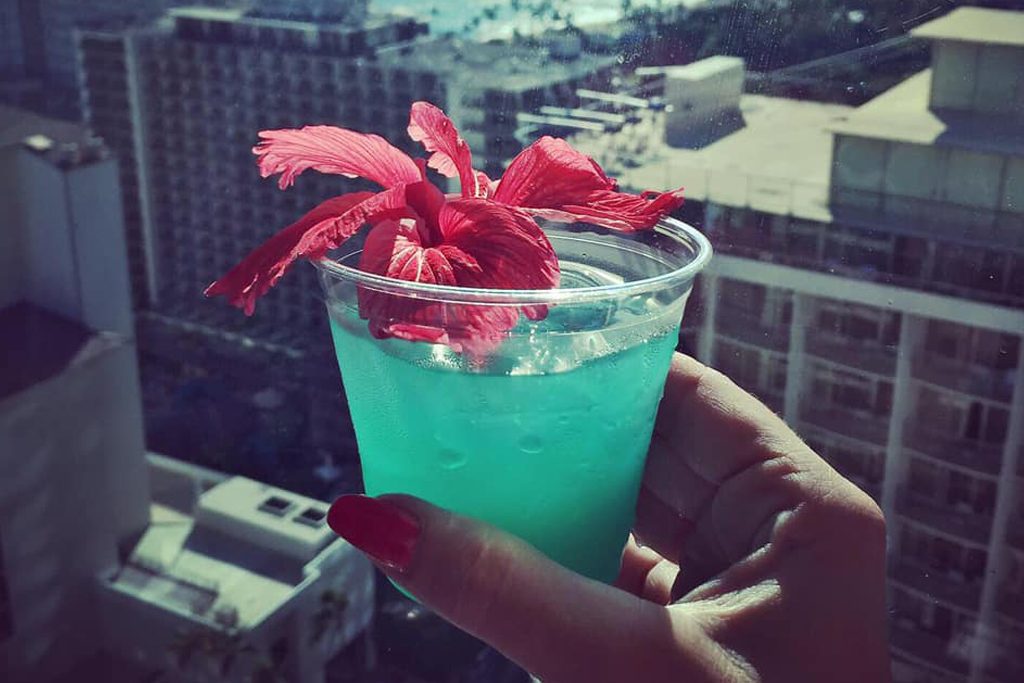 Imperial Drink Recipe
Blue Hawaiian (Imperial Style)
Here is the recipe from our Manager's Cocktail Party. We hope you make this for yourself at home and it brings back fond Oahu memories!
IMPERIAL STYLE BLUE HAWAIIAN INGREDIENTS
There are 3 main ingredients in this drink:
1oz Coconut Rum: this is a yummy choice and gives the drink both it's alcohol and coconut flavor. We used Malibu Rum.
1 oz Blue Curaco: this is what gives the drink it's beautiful blue hue. Doesn't it look like our tropical Hawaiian waters? Blue Curaco is made with Laraha, an orange-like citrus fruit and has a light orange flavor.
2 oz Pineapple Juice: Not much explanation needed here. Sweet, tart and very refreshing!
Combine ingredients over ice and enjoy! Mahalo!