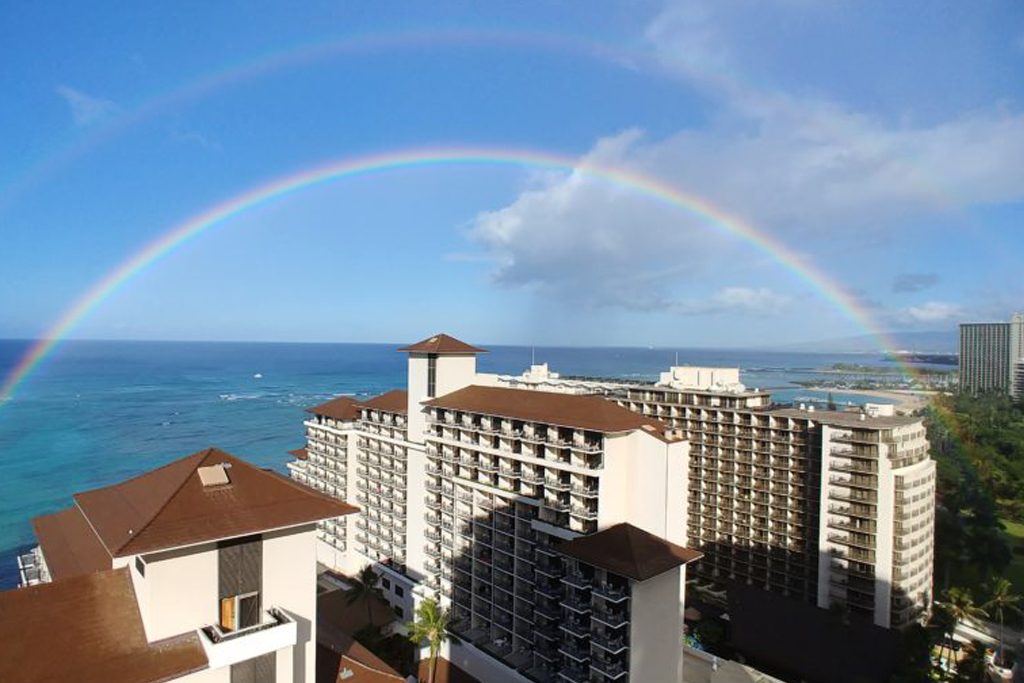 Incredible Imperial!
Send us your incredible, amazing and awesome pics of your time on Oahu, while staying at the Imperial Hawaii Resort! We would love to see more pictures of you enjoying your time at The Imperial and on the island.
The photo featured here is from one of our owners, Bob Walker. He and his wife Melinda are from California and have been owners of a Koa since 1981! Bob took this beautiful photo from his Koa balcony on the 23rd floor. It's so rare to see both ends of a double rainbow. Thank you for sharing!
Please email your photos to sreuter@imperialofwaikiki.com and we may feature them on social media, in newsletters and on our website!
Mahalo for being part of our Imperial Ohana!